CONCERT:
The Mars Model
+
The Ultimate Dreamers
+
Alix Van Ripato
PERFOS MUSIC:
Miss Tetanos
Industrial / Post punk / Cold Wave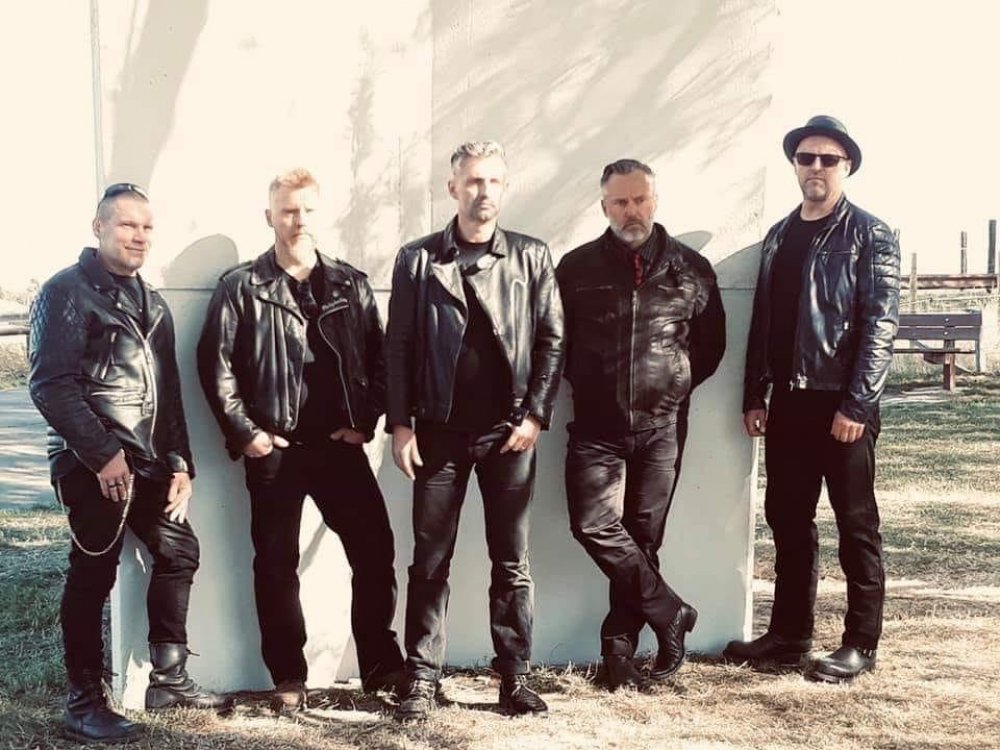 »
The Mars Model
(Industrial / Post punk)
The Mars model est un groupe Franco Belge.
Les répétitions ont commencé il y a deux ans, nous avons fait deux concerts, deux enregistrements studio. In 2019 The MARS MODEL took shape, a group of friends and like-minded individuals wanted to create something different. The band consist out of musicians who had their spurs in previous bands, the band decided not to drop any names, as they need a fresh and honest approach towards listeners and bystanders. A year of hard and intense rehearsals and a 4 track album (Francobelga) 12"/mcd was created. The band has been in a non-stop work modus, even during the pandemic hold-up, a second 2 track vinyl 12" has been released in 2020 and the accompanied 2 video's spread like wild fire on line. TMM has made a full circle image around the band itself, matching logo's, stunning artwork and songs that are representative in an age of strife and confusion without losing focus on happiness and a positive outlook on things to come. THE MARS MODEL brings listeners a fully-formed outspoken vision that presented a variety of attractive power, dramatic swells and energetic, explosive riffing. The style "could" be described as postpunk or dark wave or goth metal...then again it's just a name and description, the band pushes the limits on stage and has been surprising friend and foe since their early stages and wants the spectator to judge. The band is currently working on an upcoming new release amongst the busy show roster. Stay tuned...
...
»
The Ultimate Dreamers
(Cold Wave)
Fondés à Lessines, ville natale de René Magritte, The Ultimate Dreamers sortent d'un très long sommeil en 2021. Entre cold wave et post-punk, leurs sonorités froides et organiques s'ajustent en des mélodies mélancoliques, souvent accrocheuses et parfois dissonantes, servant de trame musicale à des thèmes dominés par le rêve, la détresse amoureuse et la critique sociale.
"Live Happily While Waiting For Death", une compilation de démos artisanales enregistrées à la fin des 80's, sort en septembre 2021 sur Wool-E Discs / Dans les Profondeurs.
La magie est de retour. The Ultimate Dreamers reprennent vie avec un nouveau line-up et un répertoire actualisé et enchaînent les concerts.
En septembre 2022, le quatuor publie le single "Polarized". Il sera suivi début 2023 par l'EP Echoing Reverie.
...
»
Alix Van Ripato
(Dark techno)
Alix Van Ripato est une sorcière contemporaine féministe qui chante des incantations libératoires, créer des danses réincarnatives, invoque ses idoles personnelles et évoque ses rêves. Sa musique se résume aussi à cette phrase: "Music to dance without being judged".
...
»
Miss Tetanos
(Electronica / Industrial)
Adepte des dance-floors depuis son premier vaccin, Miss Tétanos s'est vite retrouvée derrière les platines. Ne vous attendez pas à une touche de légereté féminine ni chirurgicale dans son set opératoire ! Miss Tétanos est plutôt du genre à vous faire sauter les points de suture !
...